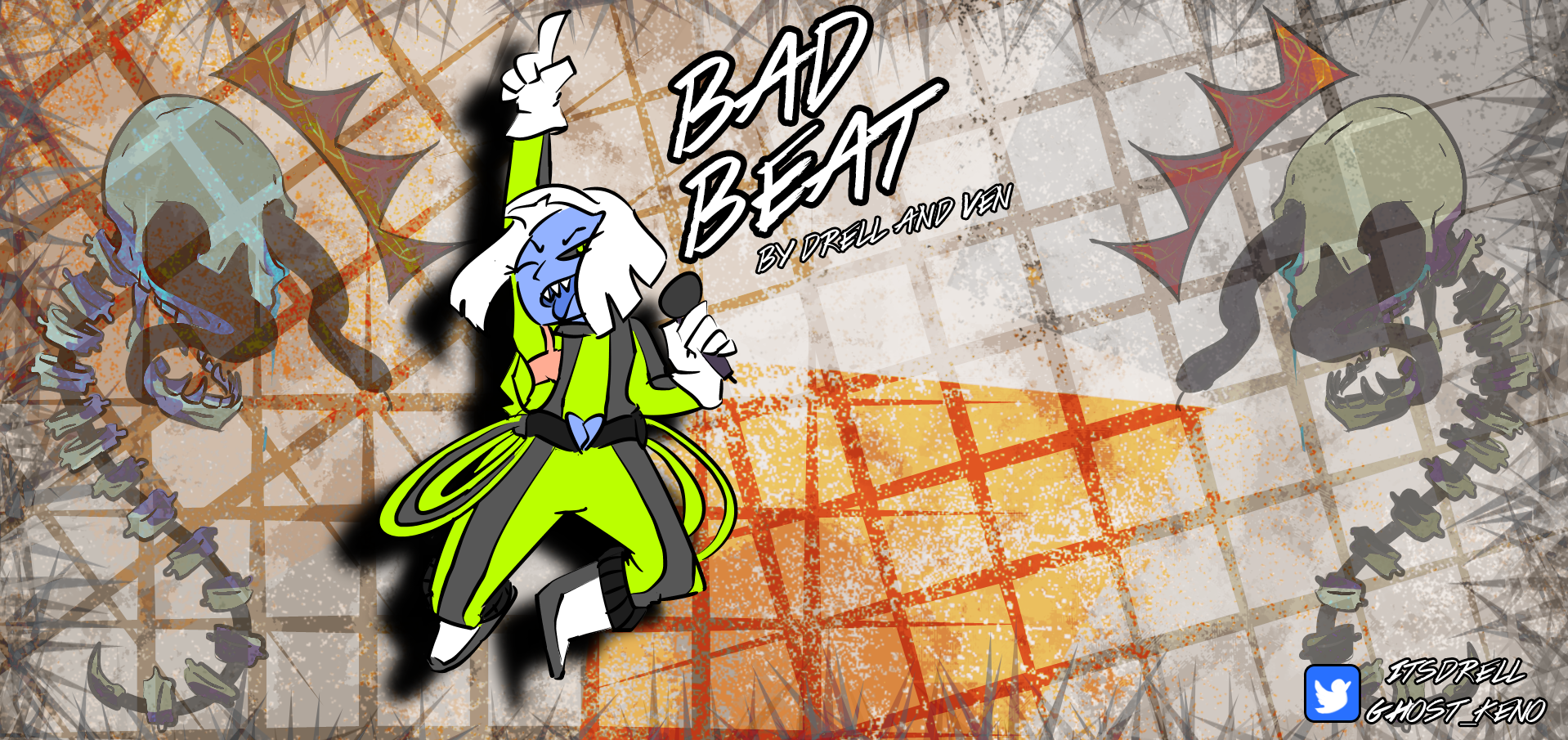 Bad Beat
What's better than card games and listening to music? Both! This game is a combination of playing some sick hand while making sure your cards match the ones present in order to get sick combos and impress your friends. Try not to get too caught up in the music though, you still need to hit the notes at the right time to rack up a high combo!
Instructions:

Mouse Input is the only control
Play the matching shape card when the shape is over the red polygon.
If you miss playing a card, you lose a strike!
Three strikes and the game is over. Try to last until the song is finished to win!
Keep a combo streak going to get back a strike!
If you need a new hand, hit the shuffle button, but you will break your combo doing so.
IF YOU LIKE THE MUSIC / SOUND ...we didn't make any of it and got all of it from freesound.org. Check out the download called AudioSources.txt for links to all the music :D
Made for Ludum Dare 41 where the theme was: Combine 2 Incompatible Genres. A card game meets rhythm game!

Download
Install instructions
Download the file called BadBeat and Unzip it. Run the .exe to play the game! Make sure to play in 1600x900 resolution in windowed mode for the best experience :)